I got an email the other day from James at Distilled Creative telling me about this new app he created in partnership with Staples. The app calculates how fast you read, and "highlights how long you could use an eReader on a single charge base your reading ability." How long I could use an e-reader on a single charge is interesting, but how fast I read? Fascinating! I've always thought I read kinda slow — I'm certainly no Jessica. But finding out how I measure up against all these other readers? YES PLEASE.
Here's the app: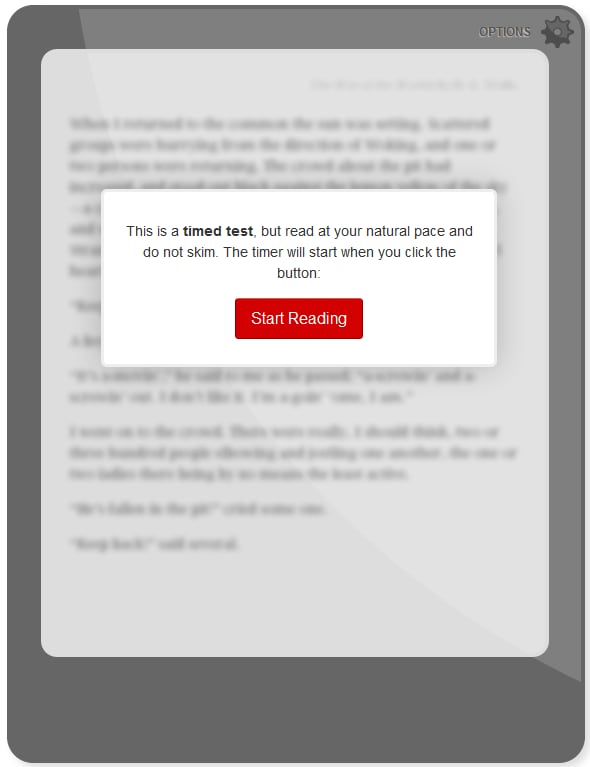 Source: Staples eReader Department
Myself? Here's my score:
I didn't capture my score from yesterday, but it was pretty close. You might want to try taking all three tests, because I think reading is something that you get faster at once you get in a groove.
I know this test is specifically for e-books, but I'm wondering how this translates to print books. It seems to take me about two minutes to read one page of a print book. A book that has me engrossed has me reading even faster, because I tend to do what's probably more speed reading. If I'm savoring a book, loving the writing, etc, then I'm sure my reading slows down even more.
Take the test and feel free to share your score in the comments!