…the wonderful wizard of Oz!
I love singing that song in my head when I'm headed out the door. 😀
Dave and I are headed to a place that will not be named (just in case someone out there is a crazy deranged stalker and tries to follow us) for a birthday party and some gambling. Woohoo!
Dave and I met at a mutual friend's house while playing poker, so you can imagine that gambling (responsibly, of course) is something we do when we have the opportunity. We like to play poker (he plays limit, I play no-limit) and craps. The last time we were in Tahoe, he won around $2,000 playing craps. Not bad, eh? Let's see if we can't win some wedding money this weekend!!
So I won't be posting until Sunday, nor will I be reading all the fantastic things that you folks have to say. Wah. So how about you tell me if you like to gamble (responsibly, of course) and what games you'll play at the casino. Craps? Roulette? Black jack? Slots?
This is a picture of where we're going: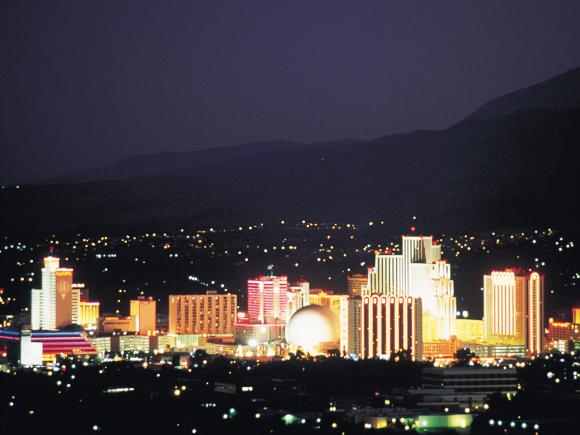 I won't tell you the name, but it rhymes with Beano.
| Tags: Gambling, Life, reno, vacation 6 comments »